[ad_1]

First announced at 2017's Paris Games Week, Ghost of Tsushima is a brand new IP from Sucker Punch which will be exclusive to PlayStation 4. 
Though Sucker Punch is largely known for the inFamous games, the developer is departing quite significantly from the inFamous formula with this new game. Saying so-long to high-rise cities and neon superpowers, Ghost of Tsushima will be a historical open world adventure that will take players back to Feudal Japan.
There's not an abundance of specifics released about the game just yet but this is everything we know so far.
Cut to the chase
What is it? A brand new PlayStation exclusive IP from Sucker Punch 
When can I play it? No release window just yet 
What can I play it on? PS4 
Release date
Though we know development of Ghost of Tsushima is well underway and we've seen some in-engine (though not in-game) footage at Paris Games Week, there's not been any inkling of a release date just yet. 
Sucker Punch hasn't even put a release year on this game, never mind a window. The studio has said that more information on the game will be released in the coming months, but whether or not a release window will be a part of that is unclear.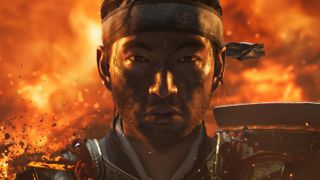 Trailers
Thus far, the only footage of Ghost of Tsushima we have is the announcement trailer that was released at Paris Games Week.
Though it was captured in the game engine, it doesn't feature much in terms of gameplay. What it does show, however, is the game world we'll be playing in and it's clear that Sucker Punch is aiming for a stunning aesthetic. You can watch it for yourself below:
News and features
Most of the details we have of the game thus far have come from its announcement at Paris Games Week and the trailer that accompanied the news. 
It'll be set in Feudal Japan 
As revealed by the game's announcement trailer, Ghost of Tsushima will be set in 13th century Japan – the time of the Mongol invasions. In the year 1274, the Mongols made their first stop on the island of Tsushima. You'll play one of the last of the samurai on the devastated island, determined to quash the invasion and push the Mongols out despite the odds being stacked against him.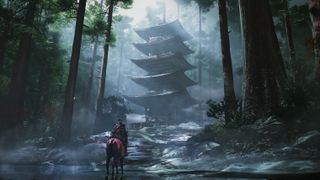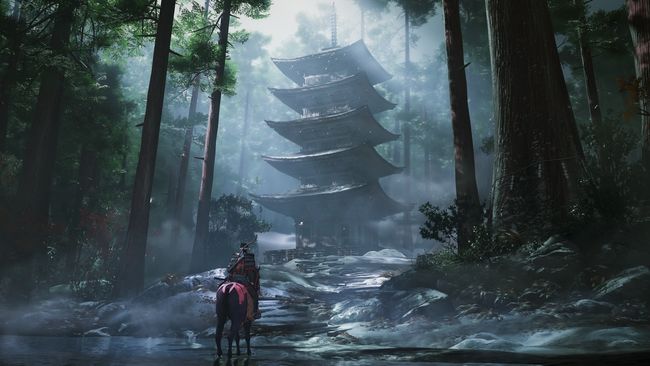 There will be an open world and you'll play in the third-person
Though it's very different from Sucker Punch's previous games in many ways, Ghost of Tsushima will bear one similarity to inFamous with its third-person perspective.
The game will have a huge open world. Specifically, the setting will be the large island of Tsushima, located off the coast of Japan. Tsushima is a geographically diverse place and the game's trailer shows that players will be able to travel from lush forests, to rugged mountains and towns filled with interesting characters.
Judging by trailer footage it looks likely that the player will do the majority of terrain traversal on horseback. 
Gameplay
We've seen very little of gameplay thus far, but given the setting and overarching storyline it has the potential to be interesting. Playing a samurai unsurprisingly means there will be both action and stealth elements but there seem to be some plans to mix up the formula. 
The samurai the player will take control of, for example, is the one of the last of his kind and as a result he's forced to shed traditional samurai tactics and form a new method of fighting call the 'Way of the Ghost'.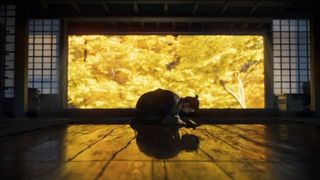 While we don't know what this Way of the Ghost actually involves, we're interested because it's an entirely new method of fighting necessitated by there being only one samurai facing an entire army. All of this together makes us think there will be a heavy emphasis on tactical stealth and the use of enhanced (perhaps mildly supernatural) powers. Playing an unfolding legend has potential.
There will be a range of weapons 
Naturally weapons will be key in this game and from the trailer we can see that there will be a wide range of them. Alongside the traditional samurai katana, we also glimpsed long bows, armored horses and plenty of fire.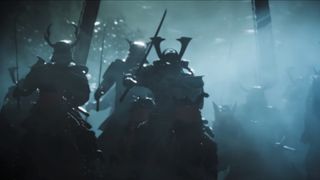 The villain will be interesting
Alongside an intriguing protagonist, we're also anticipating a villain of substance. The player will be facing the Mongol Empire, known for its advanced horseback and archery skills as well as its ferocity. 
The leader of this army will be the player's main enemy and Sucker Punch has described this leader as being an "uncomfortably reasonable killer." How this will manifest itself in the game is unclear but it suggests an engaging story line and hero/villain dynamic.
We're expecting to hear more about Ghost of Tsushima at this year's PlayStation Experience taking place in early December. Keep checking back here for more updates!
[ad_2]

READ SOURCE